My experience has showed me that my passion is communication with a social purpose.
Creation of fundraising material for international NGOs
I worked for The Nature Conservancy, one of the biggest environmental organizations in the world, where I wrote fundraising material for corporations like Coca-Cola, international foundations, and major donors across the United States and Latin America. I used unique stories to inspire them to donate and protect key ecosystems across the region. In one year, my team and I wrote more than 300 proposals, reports, case statements, and newsletters that raised $20 million dollars for environmental projects in Latin America. 
Creation of online and offline communities
I worked for Climate Focus, an environmental think tank and advisory company, where I created a virtual and physical community of organizations interested in reducing deforestation in the Colombian Amazon (Platform of Information and Dialogue for the Colombian Amazon). My team and I created the first regional database of environmental projects thanks to a robust community of more than 400 international and local stakeholders that shared their information with us on a regular basis. We also organized more than 30 workshops and capacity building sessions in two years to make sure their voices were portrayed in all our activities.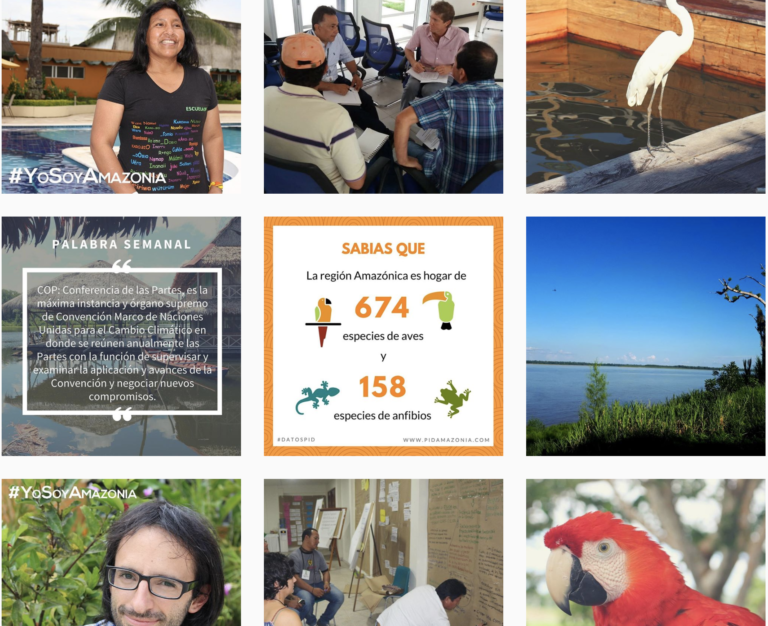 Creation of online content
To inform people, raise awareness on environmental issues, and improve collaboration between stakeholders, I have used strategies like blog posts, podcasts, memes and social media. I know how to write online content that reached the right audiences.
Some of my main achievements are:
Creating and managing the social media channels (Facebook, Twitter, and Instagram) of the Platform of Information and Dialogue for the Colombian Amazon
Recording more than 70 podcasts on Amazon conservation
Writing more than 20 articles and newsletters on topics like environmental education, the importance of indigenous knowledge, and how to use technology to increase sustainability.  
Helping organizations find their voice
My whole career has focused on helping organizations understand their goals, their message, and their voice, so they can reach diverse audiences and impact millions of people. I have worked with indigenous communities in the Amazon, youth activists, conservation specialists, and fundraisers to share the importance of their work.
Writing and translation services​
I have experience writing academic articles, white papers, and policy briefs about sustainability and environmental issues in Latin America. I am an excellent researcher that can untangle any topic to understand its nuances. I have also translated and edited articles from Spanish to English. 
Some of my work: